Posted by Henk
On December 23, 2019
THE GAZELLE

Southern Sky Adventures Winter 2019
---
What happened in 2019? 
We're on the move:
We've expanded our staff in the USA, Africa and Europe.
We are expanding our footprint further into Europe and Asia.
We take dozens of high school groups on educational and adventure trips each summer!
Our first programs for Vet Schools happened this summer.
We continue to send families on customized trips.
We continue to offer some of the best golf trips you can ever imagine.
We continue our partnership with World-Class Wildlife photographer Wim Van Heerden to offer some of the best hands-on Photographic Safaris.
We continue to make people's dreams come true as we share the Africa that we love.
WE ARE GROWING BY LEAPS AND BOUNDS
Summer 2020 is on the horizon and we now offer trips to Africa, Norway, Georgia and Bali. Each agenda is action packed from start to finish. The students will have two weeks of sharing and soaking in these experiences that we all love so much. We are sure that these memories that are about to be created will remain with each one of them for the rest of their lives.  So let us take a look at what is new this year: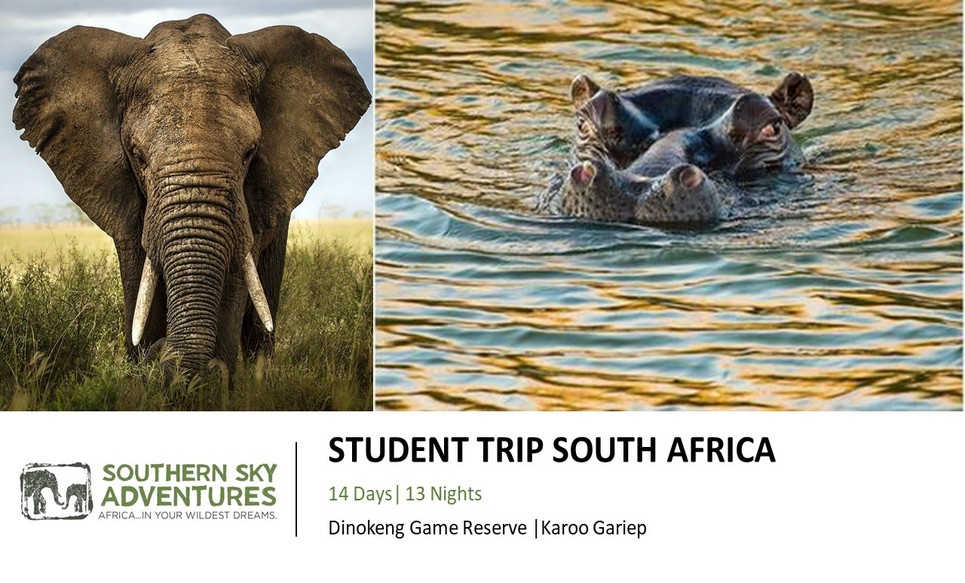 Highlights:  African Safari; 2 day Horse Riding Experience ending with a ride out and camping; Conservation Project; Community Service Project; 2 day River Experience and Camping.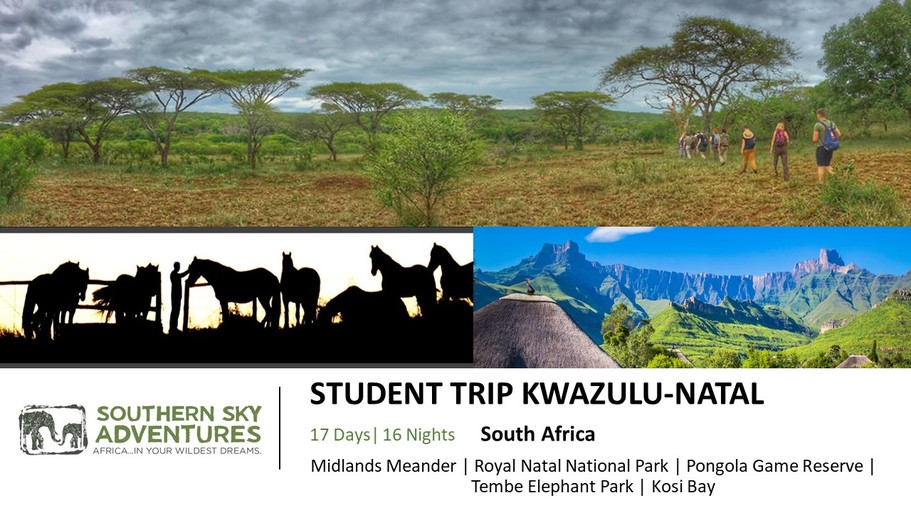 Highlights:  2 Day Horse Experience; 4 Day Hike in the Drakensberg; African Safari; Wildlife Survival Strategies; Bush Skills Activities; Camera Traps and Leopard Monitoring; Conservation Service Project; Community Service Project; Fish Trap Activity and Snorkeling.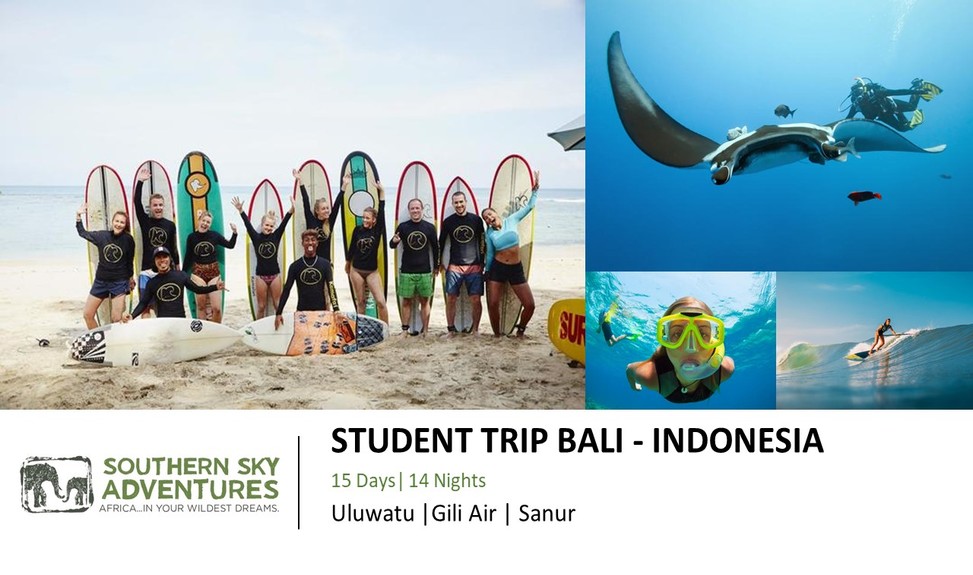 Highlights:  Surfing; Snorkeling; SUP; Hiking Up Ijen Valcano; Native Cooking Class; Community Service Project; Beach Volleyball; Batur Volcano Hike; Snorkeling With Turtles and Whitewater Rafting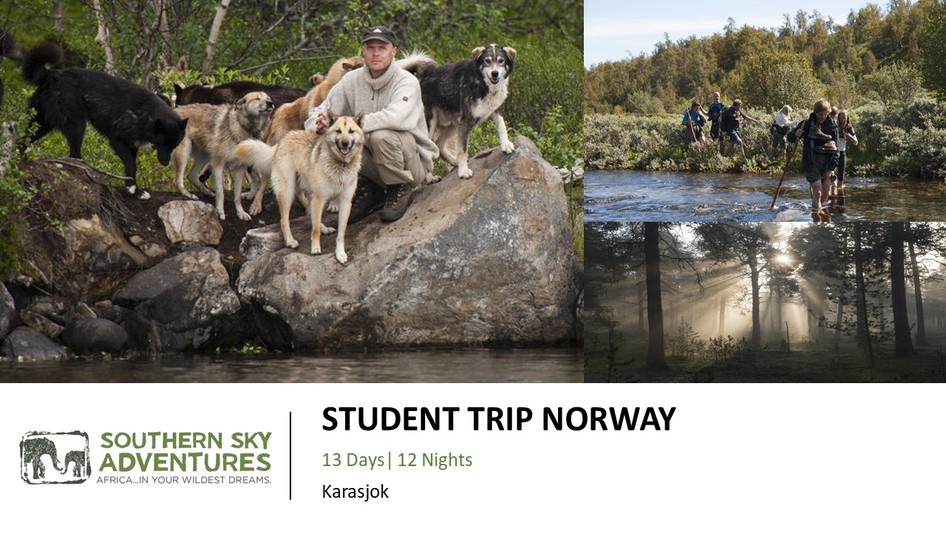 Highlights:  Alaska Husky Dog Experience; Finding Food In Nature; Orienteering and Map Reading; Canoeing; Gold Panning; Hiking; Fishing; Camping; Reindeer Experience and a Sami Culture Experience.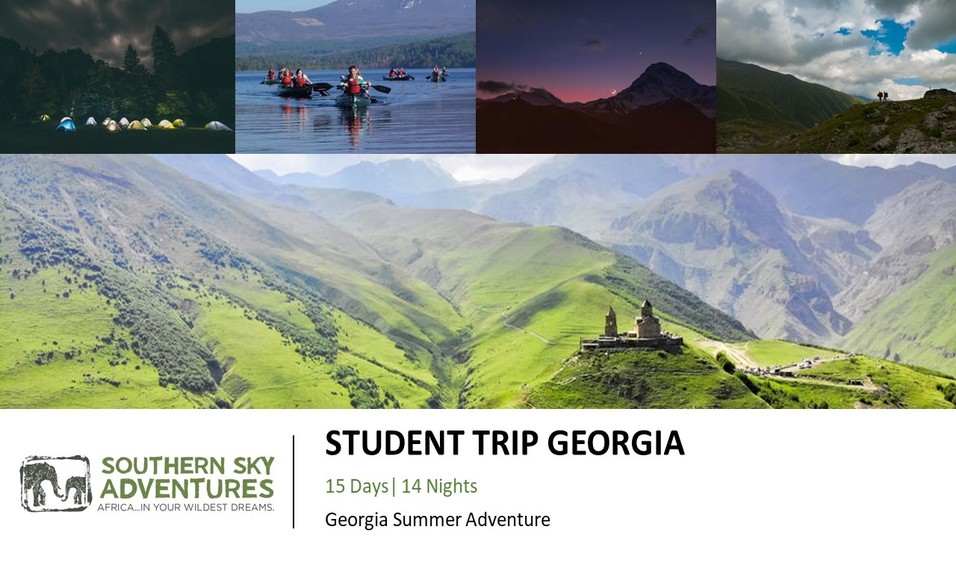 Highlights:  Teambuilding; 4 Day Hike and Camping; Organic Farming; Whitewater Rafting; Canoeing; Community Service Project; 2 Day Hike and Camping and a Tbilisi Experience.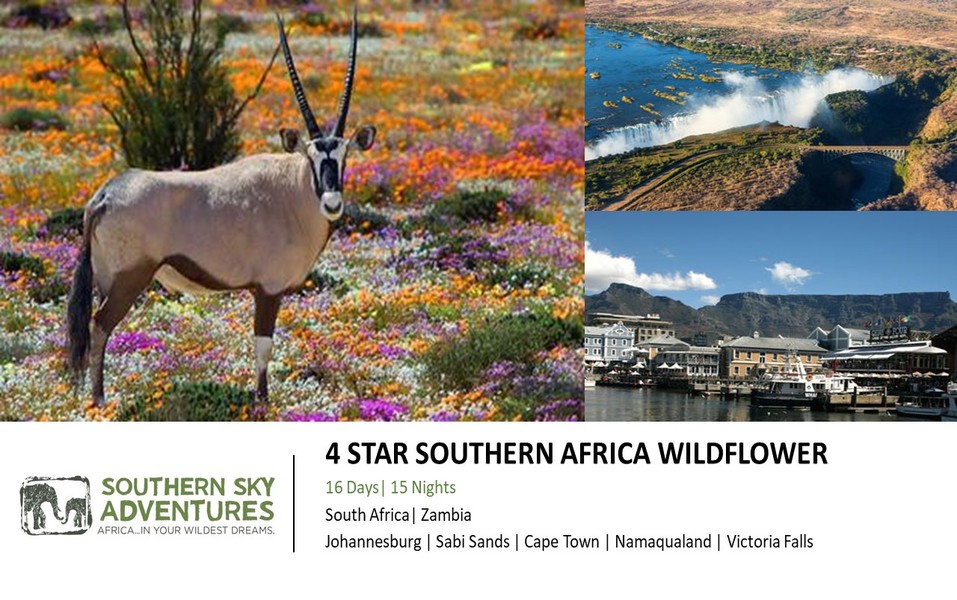 Highlights:  African Safari; Cape Town; Wine Tasting; Table Mountain; Cape Point; Chapman's Peak Drive; Boulders Beach; Wildflowers of Namaqualand; Victoria Falls and a River Experience on the Mighty Zambezi River.
We would like to thank everyone for your continued support through 2019.  2020 is already set to be a great year with 90 kids already booked for their African Summer Trip and we have a waiting list of 50 students who are ready to do the Vet Student Experience with us.
Please do not hesitate to contact us at anytime if we can help you to plan your next trip experience with us.
Merry Christmas from all of us at Southern Sky Adventures and we wish you each a Happy and Prosperous 2020!